Roots of Europe > Kalender > Arrangementer (2010) > Indo-European still ma...
Indo-European still matters
Open mini-conference during the annual visit of the Roots of Europe international advisory board -- a follow-up on last year's "Indo-European matters". The event takes place in room 23.0.49.

1:30-2:30
Professor Douglas Q. Adams (University of Idaho): "Three problematic Tocharian etymologies"
2:30-3:30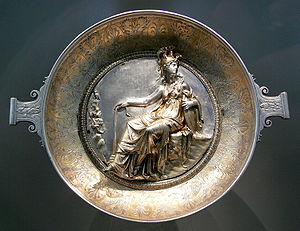 Professor Joshua T. Katz (Princeton University): "Dice in Iliad 24: Geometry, Fate, and Sex"
3:30-3:45
Break
3:45-4:45
Professor Michael Janda (Westfälische Wilhelms-Universität Münster):
"Contributions to Etruscan onomastics and vocabulary"
4:45-5-45
Professor Andreas Willi (University of Oxford) on the "Origin of Science"
Present in the audience:
Professor Rosemarie Lühr, Universität Jena
Professor Brent Vine, UCLA