3 March 2021
Two new postdocs have been awarded a Marie Curie-Skƚodowska scholarship
The research centre Roots of Europe – language, culture and migrations at the Department of Nordic Studies and Linguistics is happy to announce that two new postdocs have been awarded a Marie Curie-Skƚodowska scholarship and will join the centre from the summer 2021. The two young scholars are Julia Sturm from Harvard University and Corinna Scheungraber from the University of Cologne. We are looking forward to welcome our new colleagues.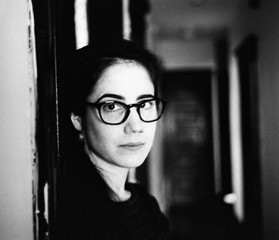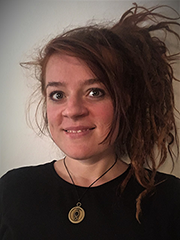 Julia's research project IE CLIMATE investigates the climate and weather vocabulary of the Proto-Indo-European language from a linguistic and cultural standpoint, in order to: 1) identify the weather phenomena and climate conditions the Indo-Europeans were exposed to and were familiar with, and 2) to better understand Indo-Europeans' attitudes towards and interactions with the weather and climate of the areas in which they lived. These two goals will be achieved by comparing and analysing cognate words, phrases, deity names, and religious formulae in the Indo-European daughter languages and using modern historical linguistics methodologies to determine their age and geographical distribution. Julia's research also marks a new avenue of investigation into ancient peoples' relationship with climate and climate change, a critical field of research that has great potential to inform modern society as we face current and future climate crises. The broad question that IE CLIMATE addresses is this: what can historical linguistics methodologies tell us about ancient climate conditions and the ways that ancient peoples adapted and migrated due to these conditions?
With the research project 'Epithets of Gods and Heroes in Old Germanic and beyond – A Comparative Study on their Conceptualization, Memorization and Tradition', Corinna intends to close a long-standing research gap on heroic and divine epithets in Old Germanic poetic texts. Due to its interdisciplinary orientation, the project aims at a better integration of Germanic studies, Indo-European comparative poetics, classical philology and comparative literature.
The project combines two fields of research: a) the comparative study of epithets in Old Germanic poetic literature and b) the investigation of the semantics and functions of epithets in a cross-lingual and cross-cultural perspective. The objectives will be reached through the systematic collection of heroic and divine epithets in Old Germanic poetic texts, the creation of a typology of epithets valid for the ancient Germanic culture, the comparison of the Germanic data with the well-studied Vedic, Greek, and Latin epic texts,  and their epithets will pave the way for the overall aim of the project, which is to determine whether the epithets in the Germanic heroic poetry continue traits inherited from the Proto-IE age or even reveal more universal naming conventions.