About Roots of Europe
The research centre Roots of Europe – Language, Culture and Migrations (funded by the UCPH Programme of Excellence from 2008 to 2013) is closely connected to the study programme of Comparative Indo-European Linguistics (a specialisation of the BA and MA programmes in Linguistics) at the University of Copenhagen. It serves as a coordinating unit for a range of externally funded research projects that are concerned with the linguistic, cultural and ethnic prehistory of Europe in a cross-disciplinary co-operation between, above all, Indo-European comparative linguistics, , archaeology, comparative mythology and population genetics. Besides providing a framework for research co-operation, the centre coordinates other activities such as contact to external collaborative partners, guest lectures, conferences and cross-disciplinarily oriented education programmes. See the projects affiliated with the centre here.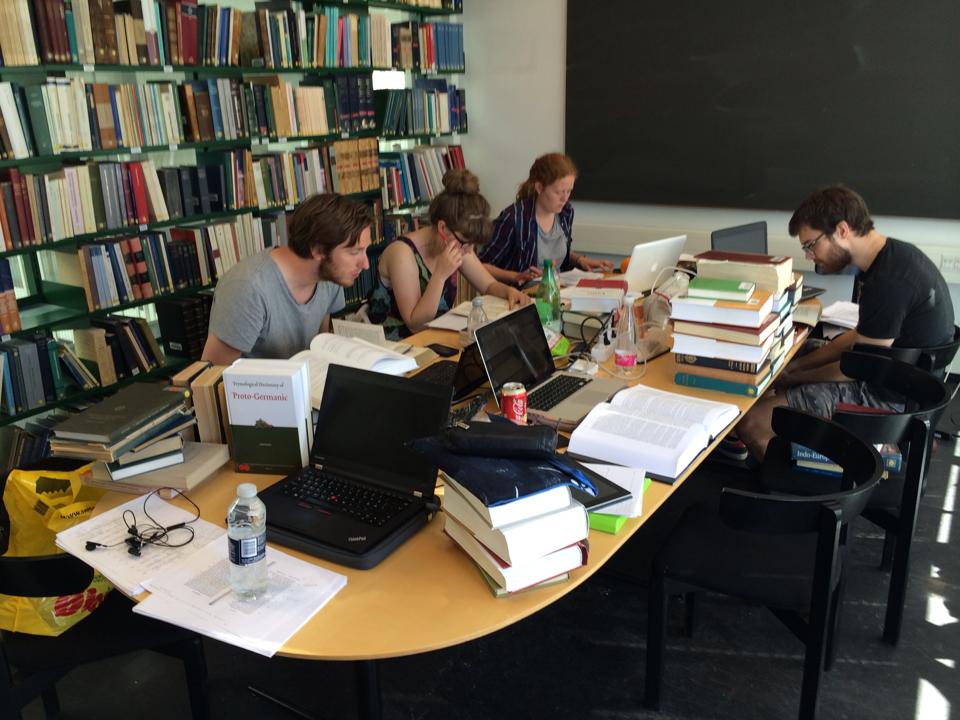 The heart of both the study programme and the research centre is our project room (22.5.4), where we meet up for events of both academic and social character. It it also were we keep the Indo-European handbook collection. Additional Indo-European books are held at the Department of Scandinavian Studies and Linguistics' library.