27 June 2023
Matthew Scarborough receives Marie Curie fellowship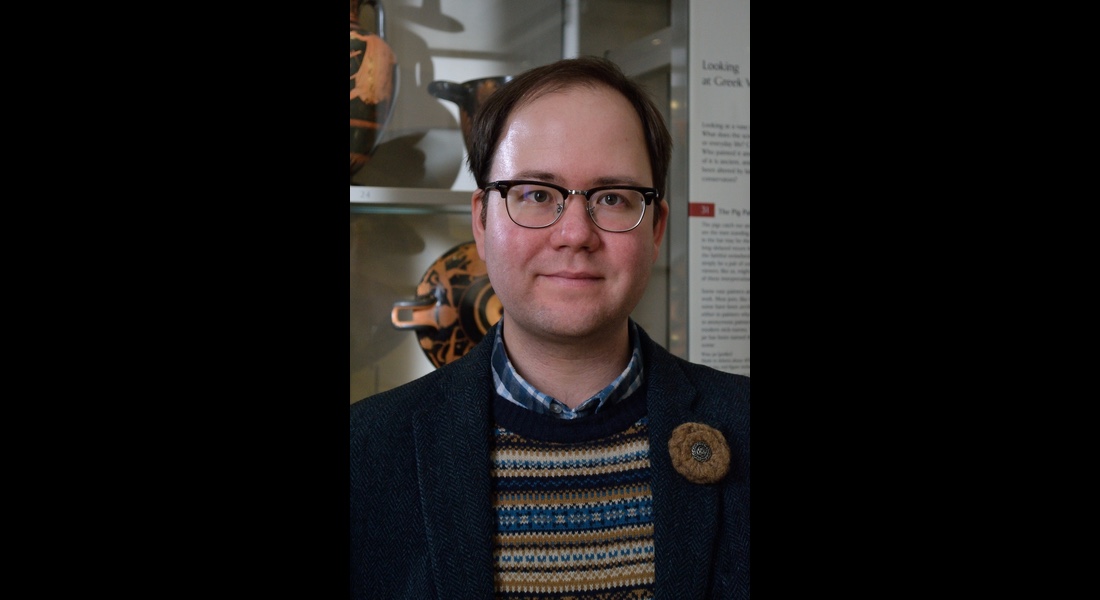 Matthew Scarborough has been awarded a Marie Skłodowska-Curie Actions Postdoctoral Fellowship for the research project PHILGLOSSA: Pre-Hellenic Loanwords in Greek: Lexicon of Substrates Analyzed.
The PHILOGLOSSA project aims to give a critical re-evaluation and analysis of the early loanwords borrowed into Ancient Greek from "Pre-Hellenic" languages which early Greek speakers encountered during in the Aegean Bronze Age. The main research objectives of the project are to:
Provide a philological-critical re-evaluation of the linguistic materials ascribed to Pre-Hellenic languages in the Aegean,
Attempt, where possible, a tentative classification of potential loanword strata, to bring the Greek data in line with current state-of-the-art research on pre-Indo-European linguistic substrates, and
To build general methodologies for analyzing identifiable loanwords from unknown donor languages
The objectives of this project will be achieved through the production of a new, open access philological-critical database of loanwords typically ascribed to the Pre-Hellenic languages. This will give, for the first time, a much more accessible means to cross-analyze the materials on the basis of phonological, morphological, and semantic criteria, and provide a framework for more easily evaluating individual points of data qualitatively. More generally, Matthew's project will also investigate the significance of these prehistoric loanwords in Ancient Greek as evidence for the social and cultural interactions between incoming early Greeks and the prehistoric peoples of the Aegean which contributed to the formation of Greek linguistic and cultural identity, better known to us from the Classical period.
Topics